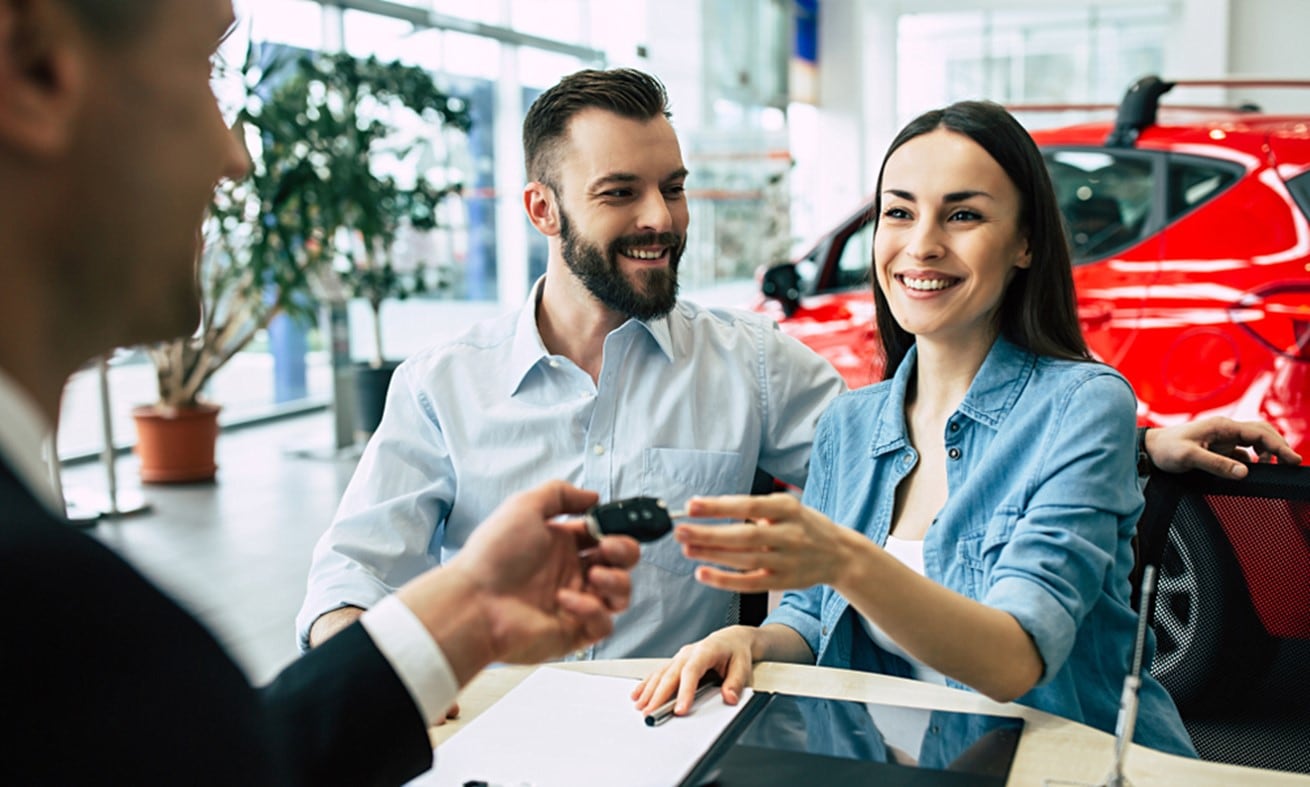 Did you know …
The car buying process can be intimidating. With so many small details that you might not even think to consider, you can be blindsided by how in-depth the process can become. Before you enter into the world of car buying, it's worth noting that 95 percent of the car buying process can be done online. This research saves time, money and haggling when you get there. However, if you fail to do your research beforehand, you are more than likely going to miss out on a great deal, and you won't even know it!
Piazza Subaru of Limerick, a trusted new and used car dealership in Montgomery County, wants its customers to know it is possible to walk out of a car dealership satisfied with your purchase and have money to spare. We know that having the most up-to-date information can help take some of the pressure off of your shoulders. Take a look at these tips and tricks we've collected throughout the years when it comes to getting the best deals on new and used vehicles.
What's the Best Time of the Week for a Car Purchase?
This is one of the most popular questions that car buyers have. They want to know if there is a secret life hack to coming into a dealership, receiving ample attention, and getting the best deal they possibly can on a new Subaru WRX in Pottstown. Over our years of experience helping people get into the car of their dreams, we have an answer;  
The Best Time of the Week
  ➔ And the winner is Tuesday or Wednesday. While the weekends tend to be crazy busy when dealers hold sales events and have an ample amount of interested buyers, Tuesday and Wednesday are the slowest days for car dealers. Lot traffic is scarce, and dealers are desperately trying to achieve your business.   
What's the Best Time of the Month for a Car Purchase?
  If the best time of week to buy a car is the first question, the best time of month to buy a car is question 1B. While some life events may dictate when you go car shopping, there are better times than others to visit your dealership to get the best deals.
The Answer May Surprise You...
  ➔ The very last day of every month is the best day to purchase new and used vehicles. This is because sales associates need to reach personal quotas, thus allowing a more laid back negotiation process.  
For example, let's say a car salesman gets a $250 bonus for every Subaru Legacy they sell in the month of July. They have to sell at least 25 vehicles to get their bonus. It's the end of the month, and they need to sell one more. Do you see where we are going with this? It's far more likely you will get a good deal on a Subaru Legacy if your car salesman needs to sell one more to receive their bonus.
If I Go to the Dealership at Closing Time, Will I Get a Better Deal?
A commonly held perception of car sales representatives is that they are always looking to make a sale, no matter what. One associated myth with this perception centers on the idea that when you get to the dealership impacts the types of deals you can get. Many people believe that if you go into the dealership close to closing time, then the sales rep's desperation takes over and you can get a better deal on your car.
Not So Fast, My Friend!
   ➔ Wrong. If anything, this is the worst time to show up at a car dealership. Most believe showing up at closing time will make a car salesman practically give you a car. However, this is far from the truth. If anything, some dealerships will make you pay for making them stay by haggling much longer than you'd like. We recommend never showing up at closing time.
True or False: More Used Car Deals Happen on Holidays
Based on the marketing leading up to the different holidays throughout the year, it is reasonable to assume that dealerships see spikes in used car sales around the holidays. However, is this a case of assumptions and reality coming together? Or is the truth something unexpected?
  The Truth is Out There
  ➔ This is not necessarily true or false. Some holidays yield better deals than others, like Christmas, for instance. Thanksgiving and Christmas have customer rebates and incentives that are higher than any other time of the year. Depending on the vehicle type, it may or may not be a good idea to buy.   
Think you know everything there is to know about buying a used car? Why not test your knowledge against our latest quiz? Click Here!
If you're in the market for a new Subaru Legacy in Chester County, Piazza Subaru of Limerick can help you make an informed decision throughout the entire car buying process. We're never pushy, and always 10% honest. Please visit our website for our latest new and used car inventory!